Seeing the CEO Role from a New Perspective with Alan Masarek
This is a podcast episode titled, Seeing the CEO Role from a New Perspective with Alan Masarek. The summary for this episode is: <p>Today, Matt is joined by Alan Masarek, CEO of Avaya and former CEO of Vonage. You won't want to miss this episode as they talk about Alan's jaw-dropping cross-country bike journey from Portland, Oregon, to Portland, Maine, and explore how this extraordinary feat translates to the world of being a CEO. From staying focused on the long-term vision to embracing the challenges with relentless determination, Alan's insights will leave you motivated and inspired. 🚲</p>
INTRODUCTION: Welcome to The Daily Bolster. Each day, we welcome transformational executives to share their real world experiences and practical advice about scaling yourself, your team, and your business.
Matt Blumberg: Welcome to The Daily Bolster. I'm Matt Blumberg, the co- founder and CEO of Bolster. And I'm here today with my friend, Alan Masarek. Alan is the CEO of Enterprise Communications firm, Avaya. He's the former CEO of Vonage. Before that, he did a couple of startups including one called Quickoffice in the mobile space that got acquired by Google. Alan, welcome to The Daily Bolster.
Alan Masarek: Thanks, Matt. I appreciate It's great seeing you.
Matt Blumberg: Yeah, good to see you. So, one of my favorite things about you that you have done in your life is you rode a bike from Portland, Oregon to Portland, Maine, which is stunning. And for those of us who are happy to hop on the Peloton twice a week for a few minutes, it's almost unimaginable. So, 44 or 45 days, if I remember correctly. I loved getting some pictures and texts from you along the way, so inspiring. But my question is, let's translate that to the work of being a CEO. So, what are some things that you learned about being a CEO or comparisons you drew while you were on that, what must have been a somewhat grueling journey?
Alan Masarek: Yes. So first of all, it was a wonderful journey because I'll tell you, over the course of that almost six and a half weeks, is we rarely in life get an opportunity to be singularly focused on any one thing for that length of time, particularly when we have all the competing demands of daily life. So, the whole thing was just epic. I think is there's a very apt metaphor in terms of being a CEO, which is we went from one ocean to the other, it's 3, 850 miles. You've got to keep your eye on the prize of where we're trying to go. You dipped your rear wheel in the Pacific and six and a half weeks later dipped your front wheel in the Atlantic. So, like business, you have a long- term view of where you're going, but it is hard. And so you've got to be thinking about what you're doing in the moment. So you're thinking globally, strategically, " Where am I trying to go? I'm trying to get to Portland, Maine." The same time, you got to execute tactically, you got to be in the moment because if you start worrying about the next 100- mile ride tomorrow, you just won't get through today. So I think that is an app metaphor for what being a CEO is like. And the other side is it just comes down to life in general, which is you put your chin into the wind and you just keep cranking. All too often we don't do that and we're trying to zig and zag, but you just got to be relentless about it. And I think that really is elements of being a CEO. And you and I have lived through that for a long time.
Matt Blumberg: Yeah, for sure. What is something that made an impression on you along the way that you take into your life as a CEO? You're serving customers all over the world, all over the country. You saw parts of the country you've probably never seen before?
Alan Masarek: I actually think what was fascinating for me was... I'm a big proponent of multiculturalism. I think it's the strength of the world and I think it's the strength of our company and we're super, super global. One of the takeaways I had in that trip is that you went through areas of the country where it was not that way. It was very homogenous. Often in rural towns you could see where the manufacturing plant might've closed down. They were agrarian. You could see small town America at times where they were really dead and dying towns at times. And it really painted for me a picture about those that are getting left behind at times. Not to get political about it, but those are getting left behind and how they think maybe the American dream has failed them. And so it does color, as I think about as a CEO, where you've got to be inclusive. You've got to make sure you're not leaving folks behind. Because it was pretty stark in areas of the country that you don't think about if you're sitting here in the East Coast at times.
Matt Blumberg: Yeah, I think that's a good note to end on. Let me just ask really quickly, what was the organization you did the bike trip with in case anyone listening is interested in having that journey?
Alan Masarek: It was called Trek Travel. Trek is the bike manufacturer.
Matt Blumberg: Right.
Alan Masarek: They have a travel division. They did a brilliant job. There were 20 of us and we did all the pedaling, but there were five guides who supported us. Trek Travel, and they did a brilliant job. Brilliant job.
Matt Blumberg: All right. Alan Masarek, thanks for being here.
Alan Masarek: Sure enough, Matt. Thank you. Great seeing you.
DESCRIPTION
Today, Matt is joined by Alan Masarek, CEO of Avaya and former CEO of Vonage. You won't want to miss this episode as they talk about Alan's jaw-dropping cross-country bike journey from Portland, Oregon, to Portland, Maine, and explore how this extraordinary feat translates to the world of being a CEO. From staying focused on the long-term vision to embracing the challenges with relentless determination, Alan's insights will leave you motivated and inspired. 🚲
Today's Host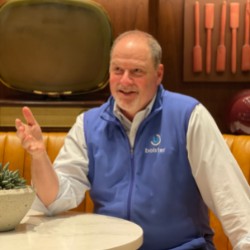 Matt Blumberg
|
Co-Founder & CEO, Bolster
---
Today's Guests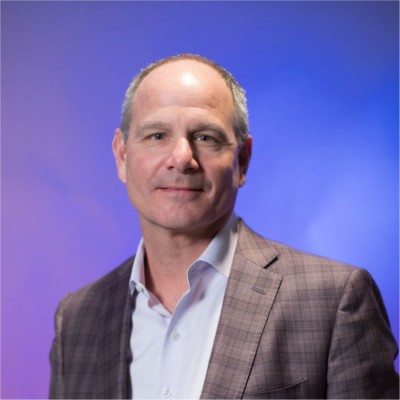 Alan Masarek is the CEO of enterprise communications company Avaya, former CEO of Vonage, and prior to that started QuickOffice, which was acquired by Google.
Connect on LinkedIn