Hallmarks of Successful Founders with David Cohen
This is a podcast episode titled, Hallmarks of Successful Founders with David Cohen. The summary for this episode is: <p>As the Founder and Chairman at Techstars, David Cohen has watched over 10,000 founders pass through their startup programs. He's developed an eye for those who will achieve success.&nbsp;</p><p>Today, he's sharing the top three signs he looks for that differentiate successful founders—things that are nearly impossible to fake. Either you have them, or you don't. </p>
𐄷 The difference between obsession and passion
00:24 MIN
Intro: Welcome to The Daily Bolster. Each day, we welcome transformational executives to share their real world experiences and practical advice about scaling yourself, your team, and your business.
Matt Blumberg: Welcome to The Daily Bolster. I'm Matt Blumberg. I'm chairman and CEO and co- founder of Bolster. And with me today is David Cohen, the founder and chairman of Techstars, which is the worldwide network that helps entrepreneurs succeed. David, good to see you.
David Cohen: Thanks for having me. Good to see you.
Matt Blumberg: Yeah. Thank you for joining us. So Techstars was founded in what year? How many years have you been at this now?
David Cohen: 2006. So I can't do math that fast, but a lot of years.
Matt Blumberg: A lot. A lot of years. And how many founders have you guys backed or have gone through the program in all those years?
David Cohen: Yeah. The 3, 400 companies through the Accelerator. So 10,000 plus founders have been through the programs.
Matt Blumberg: That is amazing. Steve Jobs would say that is making a dent in the universe and not a small one.
David Cohen: Giving it a try. Yeah.
Matt Blumberg: All right. So our question for today is, what are your top three early signals that you look for when you are meeting a founder that they're going to be successful in the long haul?
David Cohen: Yeah. We actually use these during our screening for making these investments. Number one is that they're obsessed, really and importantly obsessed with the solution, in figuring out the solution as much as just the problem. It's easy to fake passion or whatever, but it's really hard to fake obsession. So we've learned that over the years for sure.
Matt Blumberg: I love that. What's the difference between passion and obsession? Can you point to it? Or is it just the thing that you know it when you see it?
David Cohen: You know when you see it. They go to sleep thinking about it, they wake up thinking about it, and they're actually really into it. They light up when they talk about it. So lots of examples of companies, you and I both know companies. SendGrid, for example, they literally just have joy on their face when they're talking about solving the problems that we're solving. And that's what we look for.
Matt Blumberg: All right. Obsession. Number two?
David Cohen: They're people focused. They're definitely talking a lot about not just their customers, their people, but the people on their team and their board. You wrote the Startup Boards book, how important that is. They're very, very people focused in general, really worried about who they surround themselves with, who are their investors, who are their team, and you can feel that in how they operate.
Matt Blumberg: Yeah. That one's definitely... That's easy to spot and probably even more easier to spot the absence of.
David Cohen: Yeah. And a lot of people that we meet are people focused, but the problem is that that's all focused on themselves and not other people. They think, " Oh, I can do it all." And we know that no one can do it all. You've got to have the best person at each position on the team. And so you can feel it pretty early on when they come in and they're clearly thinking about that, talking about how great their team is, constantly looking to recruit the right person in the right role. I think that's a big key we look for.
Matt Blumberg: All right. So number one is obsessed. Number two is people focused. What's number three?
David Cohen: Number three is they lead with values. I've found that the great entrepreneurs, they have a set of beliefs. They turn those beliefs into values and they live them, and who they hire, maybe more importantly, who they fire, the types of customers and partners they want to be around. They have a view of what's right in business and what they care about and what they want to make happen in the world. And they talk about that early. They think about that. It's well- thought- out. It's not just saying, " Hey, we have these values," and listing three common ones. It's usually unique to the problem they're trying to solve in the world. And you can feel that it's very real to them. So that's the three big ones that we look for.
Matt Blumberg: What's so interesting to me is I think about all three. You probably look at 100 things about a founder. Those are three things you can't fake.
David Cohen: Yes.
Matt Blumberg: You can fake a bunch of things in a pitch. You cannot fake any of those three things. You either care about people or not. You're either obsessed about your problem and solution or you're not. And you either have values that you lead with or not.
David Cohen: Well, you've thrown out my little secret. Yeah, it is hard to fake those things. This is why we're very focused on it. There's other things we look for, but these are three that really, I think, it is. It's a challenge to pretend any of these things.
Matt Blumberg: David, thank you for being on The Daily Bolster. I appreciate it.
David Cohen: Thanks for doing it.
DESCRIPTION
As the Founder and Chairman at Techstars, David Cohen has watched over 10,000 founders pass through their startup programs. He's developed an eye for those who will achieve success. 
Today, he's sharing the top three signs he looks for that differentiate successful founders—things that are nearly impossible to fake. Either you have them, or you don't.
Today's Host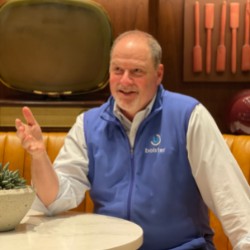 Matt Blumberg
|
Co-Founder & CEO, Bolster
---
Today's Guests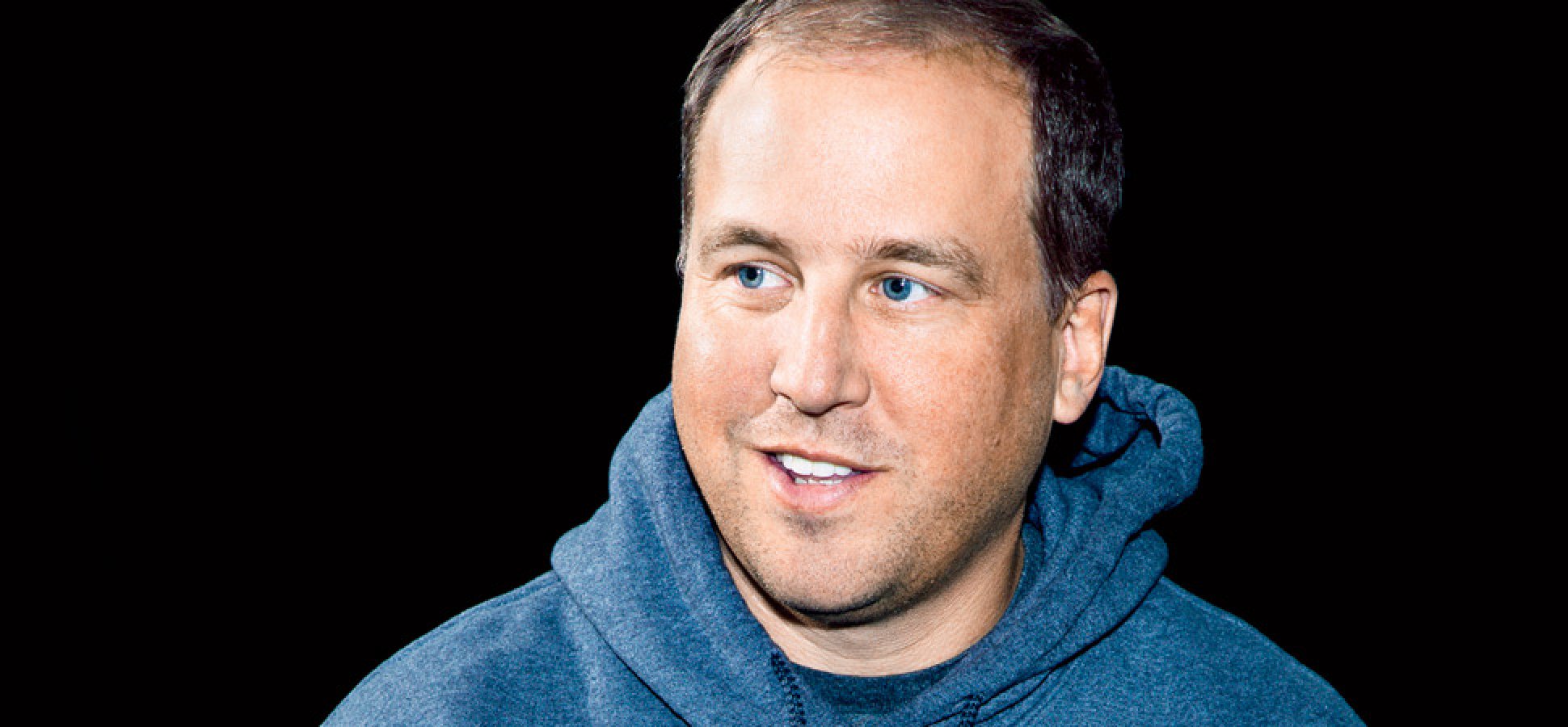 David Cohen
|
Founder & Chairman, Techstars
David Cohen is the Founder and Chairman at Techstars, the worldwide network that helps entrepreneurs succeed. David started his career as an entrepreneur and founded three companies, two of which had successful exits. In the 15 years since he founded Techstars, it has invested in more than 3,000 startups. With offices in more than 40 cities in 15 countries, Techstars has 350 employees including 100 investment professionals and makes more than 600 new investments annually via its network of accelerator programs. Notable Techstars investments include the first rounds of more than 20 unicorn companies such as Chainalysis, Classpass, DataRobot, Digital Ocean, Outreach, Pillpack, Remitly, SalesLoft, Scopely, SendGrid, Twilio, Uber and Zipline. In total, these investments have gone on to create more than $210B in value. Prior to Techstars, David was a co-founder of Pinpoint Technologies which was acquired by ZOLL Medical Corporation (NASDAQ: ZOLL) in 1999. You can read about it in No Vision, All Drive. Later, David was the founder and CEO of earFeeder, a music service that was sold to SonicSwap. He also had what he likes to think of as a "graceful failure" in between. David is active with several non-profit organizations, including his work as a founding Board Member of Endeavor Colorado. David is also a co-founder and Advisory Board Member of the Techstars Foundation. David is the co-author (with Brad Feld) of Do More Faster; Techstars Lessons to Accelerate Your Startup. David also enjoys reading non-fiction books and playing tennis. He is married to the coolest girl he's ever met and has three amazing kids who always seem to be teaching him something new. You can find David tweeting at @davidcohen and blogging on the web at DavidGCohen.com.
Follow David