Success as a Fractional Exec with Courtney Graeber
This is a podcast episode titled, Success as a Fractional Exec with Courtney Graeber. The summary for this episode is: <p>If you know anything about Bolster, you know we're a champion for fractional executives. As an Interim Chief People Officer, HR Executive Consultant, and trusted mentor to executive teams, Courtney Graeber provides feedback and recommendations that enhance organizational culture and attract, develop, and retain top talent. Many of her clients are navigating transitional periods—and that's where Courtney's expertise comes in.&nbsp;</p><p>Listen in to learn what it's like to be (or work with) a fractional head of people.</p>
💥 Look for where to make a high impact
01:44 MIN
🏡 Get your house in order
00:53 MIN
🤔 Understand the leadership team
01:13 MIN
Intro: Welcome to The Daily Bolster. Each day we welcome transformational executives to share their real world experiences and practical advice about scaling yourself, your team, and your business.
Matt Blumberg: Welcome to The Daily Bolster. I'm Matt Blumberg, the co- founder and CEO of Bolster. And with me today is Courtney Graber. Courtney is a career Chief People Officer who started her career as a full- time HR professional and executive and leader, and more recently has transitioned to a series of interim and fractional Chief People Officer roles. So Courtney, welcome to the Daily Bolster.
Courtney Graber: Thank you, Matt.
Matt Blumberg: A lot of founders, a lot of CEOs are just starting to discover the fractional executive concept or the interim executive concept, which makes so much sense for early stage companies, in particular. Sub 200 people, 300 people. But I think a lot of them still have questions about, well, what can someone get done if they're only here a few days a week? Or what can someone get done stepping in on an interim basis? You've had great success at a number of clients doing this, so I wanted to ask you, what are the top three things that you've been able to accomplish as a fractional or interim head of people?
Courtney Graber: It's been really great work. A lot of my clients are in some kind of transformation. So either they are looking to make a change and they want to make an investment in their current and future talent, or they just got a round of funding and they need to scale quickly, continue to build confidence in their investors to deliver on what they promised. And a lot of these companies don't have people functions yet, and there's either a lot to do or to undo. And I would say the first thing that I go in is to look at the quick high impact, high value items that make a difference immediately. So really to engage them in that people capability, that people function. A lot of what they're doing, they have the resources in front of them, but either somebody's not fully utilizing the systems or the resources, and it's just really to turn the lights on.
Matt Blumberg: So give an example.
Courtney Graber: So an example, a lot of companies of this size have PEOs. So let's say a TriNet, a Justworks, Bamboo, whatever it may be, and some of their capabilities aren't even fully used or turned on like compliance of sexual harassment. It's literally just pushing a button and turning it on.
Matt Blumberg: Right. I can totally see that or an EAP or yeah.
Courtney Graber: Yeah, any of those things. Or from a recruiting perspective, a lot of these companies are scaling super quickly. They don't even have anything syndicated. So they have jobs posted, but they're not on LinkedIn, they're not on Dice, they're not on wherever they need to be. So built in, you name it. So again, it's just turning those lights on.
Matt Blumberg: Turning the lights. I love that. So looking for the quick wins. What's number two?
Courtney Graber: The second one is really to check the operational excellence. So what do they need to have, one to be compliant, and two, to create an environment where employees trust they're joining these new companies, startup in some cases or in some transformation. Is this legit? Am I going to get a paycheck? How is the onboarding process? How's the offboarding process? So you just want to make sure that operationally, whatever size the company is, is that there is compliance, and then you want to build towards excellence. Because really talented individuals want to join companies that have the basics nailed. Everything is operationally sound and in good shape, and that builds confidence that they're going to be able to have a future there.
Matt Blumberg: That makes sense. You got to have your house in order.
Courtney Graber: Nail the basics.
Matt Blumberg: Building on a rickety foundation is not helpful. And your last one.
Courtney Graber: My last one is understanding the leadership team. A lot of people join startups or companies in transformation because they want to do their day job and they also want to do something a little extra. They feel like they've been in this box and they want to be able to gravitate outside the box and help build a company. You need to make sure that everyone's on the same page and everyone knows what their most important contribution is. What is the priority right now, and how are you contributing and helping to build that six month, one year goal or that O K R that everyone's talking about, right? Because if everyone's not playing their part, things start to fall apart very quickly. And if a leadership team is not functioning well and all over the place and not quite sure what to do, forget about the rest of the company. You can have the best employees in the whole world. But if the leadership team is not solid and understanding their core function, it winds up being a little slippery and messy.
Matt Blumberg: It is one of my mantras is there is nothing more important than a healthy leadership team. And what's amazing in an interim or fractional capacity is that you can come in and diagnose that and help a founder or a CEO drive alignment on an executive team so quickly.
Courtney Graber: Sure.
Matt Blumberg: How long does it take you, when you start to get to a place where you feel like you've got your arms around that topic?
Courtney Graber: I think it really depends on the CEO and the relationship of the CEO, because sometimes it is the CEO. And I know that I'm on the clock and I know that people want to move this process pretty quickly. And that's the whole thing with interim. It's fast, high impact, high value. So I would say inside a couple of weeks where you're just like, Hey, can we have a conversation? This is what I'm noticing.
Matt Blumberg: I'm out.
Courtney Graber: And a lot of these things wind up being a real Achilles heel and a red thread that just runs through everything and you're like, here it is. Here is what's the problem? And here's how it's impacting so many things that we're trying to move forward company- wise. And sometimes these problems take a long time to resolve. Where there's hints of it and then there's hints of improvement, and then there's hints coming back. And my advice is get it taken care of early because it will haunt you. And through that process, you're really draining a lot of money and resources. And for people who just accepted a round of funding or in any transformation, the clock is ticking and you need to move quickly.
Matt Blumberg: Fantastic. Courtney, thank you. Courtney Graber, transformational interim and fractional Chief People Officer. Thanks for being on The Daily Bolster.
Courtney Graber: Thanks, Matt.
DESCRIPTION
If you know anything about Bolster, you know we're a champion for fractional executives. As an Interim Chief People Officer, HR Executive Consultant, and trusted mentor to executive teams, Courtney Graeber provides feedback and recommendations that enhance organizational culture and attract, develop, and retain top talent. Many of her clients are navigating transitional periods—and that's where Courtney's expertise comes in. 
Listen in to learn what it's like to be (or work with) a fractional head of people.
Today's Host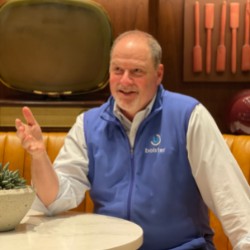 Matt Blumberg
|
Co-Founder & CEO, Bolster
---
Today's Guests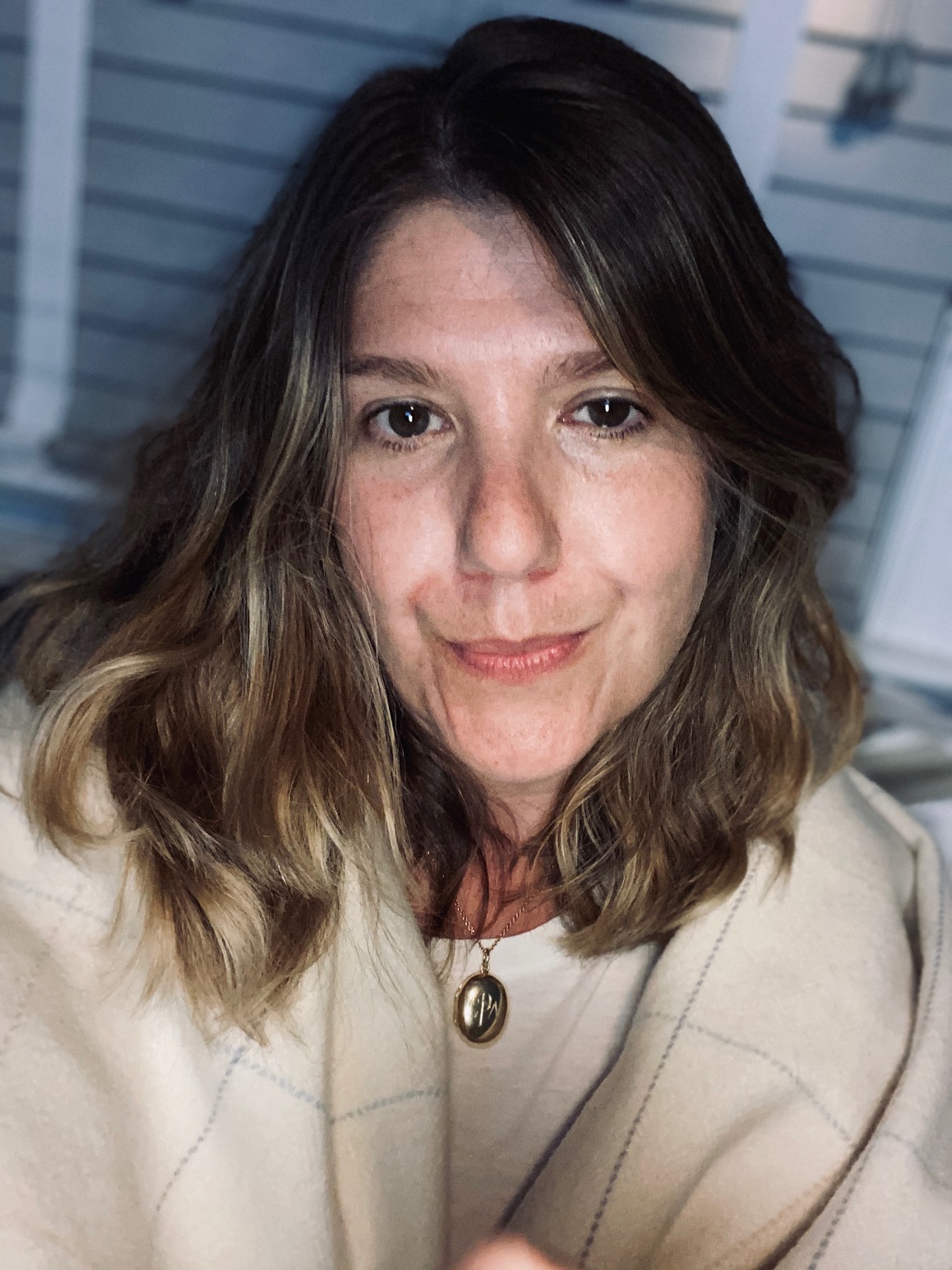 Courtney Graeber
|
Interim Chief People Officer, Code Climate
Courtney Graeber is an HR Executive Consultant, responsible for leading large and developing HR teams in both private and a publicly listed operating environment. Courtney is a trusted mentor and business advisor to executive teams, providing constant feedback and recommendations that enhance culture and attract, develop, and retain top talent. Her ability to strategically challenge the status quo leads her and her teams to achieve next-level outcomes and performance.
Connect with Courtney