Lessons Learned as a CEO Turned Investor with Scott Dorsey
This is a podcast episode titled, Lessons Learned as a CEO Turned Investor with Scott Dorsey. The summary for this episode is: <p>What would you want to change when you look back on your career? Scott Dorsey is a CEO turned investor and board member, and now that he's on the other side, he's sharing three things he wishes he had done differently as a CEO.&nbsp;</p><p>Tune in to learn from his experience and hear what he loves about being on the other side of the table. </p>
⏰ Send out board materials sooner
01:08 MIN
🥇 Make board diversity the number one priority
00:25 MIN
👩‍💼 Independent directors add huge value to boards
00:41 MIN
🤝 Invest time in relationship building
00:59 MIN
Intro: Welcome to The Daily Bolster. Each day we welcome transformational executives to share their real world experiences and practical advice about scaling yourself, your team, and your business.
Matt Blumberg: Welcome to The Daily Bolster. I'm Matt Blumberg. I'm the founder and CEO of Bolster, and I am very excited to be here today with Scott Dorsey. Scott is the founder and managing director at High Alpha, which is a B2B SaaS venture studio and investment fund. And prior to that was the founder and CEO of ExactTarget, which was, I think it's safe to say the most successful company in the history of the email marketing business. Someone I have known for over 20 years. And actually Scott is on my board of directors here at Bolster and High Alpha is an investor in Bolster. Scott, welcome to The Daily Bolster.
Scott Dorsey: Yeah, thank you, Matt. This is fun, and happy to join the short program.
Matt Blumberg: Yeah. So, all right, our topic today is the view from the other side. So you are one of those CEOs who scaled a business, had a great exit and a great outcome, did some wonderful things for your customers, for your employees, for Indianapolis along the way. And now you've turned into a VC. You're on the other side. The Studio also creates companies but you are an investor now, and now you sit on lots and lots of boards with founders and CEOs. So my question for you is, now that you are on the other side, what are three things you wish you had done differently as an operator, as a CEO? So what's up first?
Scott Dorsey: It is a great question, Matt. Number one, I wish I had sent my board materials out sooner. So back in the days of ExactTarget, I really liked to get members of my management team involved in board meetings. So we were, like most CEOs, pulling together content, trying to get it all to click, rehearsing. And to be honest, I tended to send out the board deck like late the night before and didn't give my board members a lot of time to digest the content and really come prepared to have a more strategic conversation.
Matt Blumberg: You are not the first founder in the history of startups to do that, but now that you're on the other side, you find getting a board book five minutes before a board meeting inaudible.
Scott Dorsey: Not that desirable. So my apologies to all my former kind of fellow board members, and if I had to do it again, I'd be sending those materials out sooner.
Matt Blumberg: I love that. That's great advice. My advice on this point is always to send them out on a Friday to give people a weekend plus some business days to digest a board deck.
Scott Dorsey: I totally agree, Matt. I was thinking two to three days in advance and preferably over a weekend. That's a perfect formula.
Matt Blumberg: All right. That's number one. What's number two thing you wish you had done differently as a CEO now that you're on the other side?
Scott Dorsey: Number two, I wish I had prioritized independent directors and board diversity higher than I did. We did bring independents on board later in the evolution of ExactTarget, and they were phenomenal. And we had one female board member, Julie Bradley, who was CFO of TripAdvisor. She was incredible. Kind of knowing what I know today, if I could go back in time, I would've built a more diverse board than I had back in the day.
Matt Blumberg: And now that you're sitting on boards with independent directors, besides the one that you had on the ET board, double click on why independents? What's the value that an independent brings early on in a company's life?
Scott Dorsey: Well, the independent can bring such a different perspective than the investor and the CEO can really target different personas and backgrounds in the independents. For example, you can bring on the voice of the customer. Maybe around the board table you don't have anyone who really represents the needs of the customer who's an active operator. That's immensely valuable. Or maybe you can target a former CEO who's been in the operating chair and maybe bring something different than a typical investor. And, by the way, it does allow you to build more diversity into your board than you might just get from assigning kind of each investor to a board seat.
Matt Blumberg: All right. And number three.
Scott Dorsey: Okay. Third one's a little more nuanced, Matt. And the nuance is that I wish I had built more investor relationships outside of my existing investor base. And I'll expand on that a little bit. I think when you build a strong network of investors, you have a great cap table. You have investors who are big funds perhaps, and you think they've got a lot of reserves to keep investing when I need them. And then you get maybe to a place where you have an unexpected round and you have to lean on those existing investors to come in, it's very hard to price the round. And in fact, it can turn your relationship from friendly and collegial to adversarial when all of a sudden your friends and board members and investors have to figure out how to price the next round. So I've really learned through my venture experience, it's often better to bring in a new lead who can price the round and then have all your existing investors participate pro rata, et cetera, et cetera. Back in the ExactTarget days, I probably didn't spend enough time nurturing those new relationships.
Matt Blumberg: All right. Three great pieces of advice. So here's the last question I'll ask you, which we didn't talk about ahead of time. What is your favorite thing about being on the other side?
Scott Dorsey: Oh boy, I love trying to share my experience. And I also love working with many different companies at one time where I think my pattern recognition gets sharper and I can maybe borrow from one company and apply to another. But what I love is I am hopefully helping my portfolio companies, but I'm always learning at the same time.
Matt Blumberg: All right. Scott Dorsey, thanks for being on The Daily Bolster.
Scott Dorsey: Thanks, Matt.
DESCRIPTION
What would you want to change when you look back on your career? Scott Dorsey is a CEO turned investor and board member, and now that he's on the other side, he's sharing three things he wishes he had done differently as a CEO. 
Tune in to learn from his experience and hear what he loves about being on the other side of the table.
Today's Host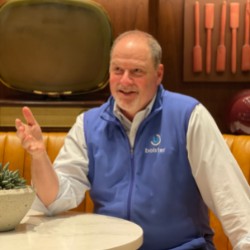 Matt Blumberg
|
Co-Founder & CEO, Bolster
---
Today's Guests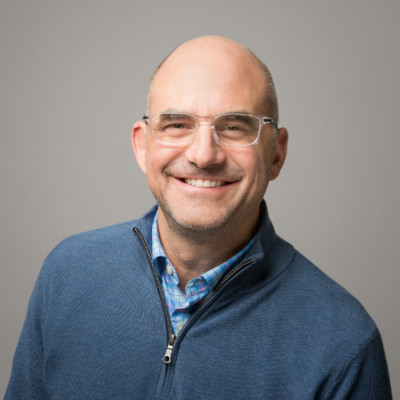 Scott Dorsey
|
Managing Partner, High Alpha
Scott Dorsey is a Managing Partner and co-founder at High Alpha, as well as an experienced board member. Previously, he was co-founder and CEO of ExactTarget.
Follow Scott