Building Community in a Remote-First World with Bethany Crystal
This is a podcast episode titled, Building Community in a Remote-First World with Bethany Crystal. The summary for this episode is: <p>Remote work offers valuable opportunities and flexibility, but it also requires us to work harder than ever to create meaningful connections and combat loneliness.&nbsp;</p><p>Today, Matt is joined by Bethany Crystal, a freelance executive working on Web3 and NYC workforce development issues, the former head of talent/network for USV, and a Bolster alumni! As a fractional executive, she has a unique perspective on network-building.&nbsp;</p><p>Tune in to explore the ever-evolving landscape of remote-first work environments, where building community and nurturing a strong company culture is paramount. Bethany shares valuable insights into fostering peer groups, expanding networks, and leveraging in-person offsites to enhance cohesion and strategic planning. Don't miss this dynamic discussion on redefining workplace interactions.</p>
🧠 Learning from each other
00:27 MIN
🪢 Hiring through immersion
01:09 MIN
INTRODUCTION: Welcome to the Daily Bolster. Each day we welcome transformational executives to share their real world experiences and practical advice about scaling yourself, your team, and your business.
Matt Blumberg: Welcome to The Daily Bolster. I'm Matt Blumberg, co- founder and CEO of Bolster, and I'm here today with my friend Bethany Crystal. Bethany is a freelance executive. She is working on some Web3 things, on some New York City Workforce Development things. Bethany is formerly the Head of Network and Talent for Union Square Ventures. She's also one of the very few Bolster alumni out there in the world. Bethany, we are happy to have you here today. Good to see you.
Bethany Crystal: Thanks for having me.
Matt Blumberg: All right, so here's my question for you. You're a freelance exec. You are working with a bunch of different companies. Most of the companies you are working for are remote only, or remote- first, or maybe hybrid. You obviously have the perspective of a fractional executive, but a lot of early stage companies these days do have a lot of fractional talent in the organization. So, what are a few things that you're either seeing these companies do really well, or opportunities that you're spotting for them to build community and to really build a strong culture in this world that we're living in now of remote- first?
Bethany Crystal: Yes, I will give you three things and then I can sort of jump into each of them. So I would say the biggest thing... we're missing really two things by being in that in- person office environment day- to- day. One, is the access to other peers to sort of bounce ideas off of and learn from. And the second, is sort of that just day- to- day heartbeat and rhythm that is maintained through a regular cadence of meetings. So I see a lot of companies doing a lot of additional learning among peers and giving their employees advice on how to find those peer groups for themselves. I don't work full- time with any single company, but I have coordinated a peer group of fellow women fractional execs that has an ongoing dialogue on WhatsApp that we meet up once or twice a month, digitally or in person. And I think founders helping their team members find those peers is really, really helpful. The second thing around-
Matt Blumberg: Within their company or outside or whatever?
Bethany Crystal: Both. So if you are working across many different offices, chances are you haven't had a chance to meet even the peers in your same functional space. And I think finding that useful, but network expansion is also an element that's just really missing when you're not going in person to an office. So something that I've learned a lot from the crypto community is, people really follow the conference circuit and there is no day- to- day rhythm and day- to- day heartbeat of a lot of these remote- first nomadic companies. But there's this cadence of conferences that happens all over the world, and you end up seeing the same people at these conferences every quarter or every six months. And I'm noticing people using these completely synchronized meetups as a time for them to come together, which is like network expansion, a lot of due diligence in the projects they're doing, and that sort of group cohesion.
Matt Blumberg: Interesting. Okay. So that works outside the company really well. How are you seeing CEOs or other leaders build community internally?
Bethany Crystal: I still think that regular in- person time is really important, and having a week- long offsite with people convening in person once a quarter is becoming the norm in a lot of these businesses where it's part- time social, theme cohesion and forming, and part- time strategic planning. I think one of the things you really miss while being remote is not having the ability to watch another conversation happen, or not having someone else chime in, or use a whiteboard, and just being in the office that way. So I think that's continuing to be really important.
Matt Blumberg: Yeah, that's one of the biggest things that, I don't know how you make up either with technology or even with regular office- based offsites, which is just kind of the serendipitous like, " Oh, I'm overhearing this conversation in the lunchroom", particularly for newer employees. So, you're getting onboarded into new organizations as you take on new clients. What are you finding works well for that?
Bethany Crystal: I think onboarding through immersion is the best way to learn. I just came from a new client where I spent a week with the team getting really in the weeds of all the technical documentation. When I had questions, we were able to just look to the whiteboard, map things out. I was reviewing my document notes, asynchronous, and maximizing in- person time for the group discussion. That's just really hard to get, normally. But the other thing that I think a lot of CEOs are maybe overlooking in a remote- first era is just making sure their own employees are finding connection and combating loneliness. Because I think that loneliness is still a very undiagnosed element of the pandemic with people working from their homes, leaving these cities, leaving these major hubs. And I think there's something that is a little bit intangible that we're just not getting from seeing people day to day that might be the new form of personal development, or 20% time. Rather than spend it on a project at your company, maybe spend it in your hyper- local community or forming bonds with people around you to sort of make up for that lost time.
Matt Blumberg: What's a way that a CEO can diagnose loneliness and what's one way that a CEO can help a teammate combat loneliness?
Bethany Crystal: I think when people are lonely, they're the ones that are not reaching out the most. So it's a little bit counterintuitive. I've noticed people go dark when they're really lonely and they just sort of stop engaging or stop getting involved. So I would look out for folks who are maybe just not being as proactive as possible. And I would sort of encourage CEOs to normalize how important it is to have networks and time outside of your work time, too. We used to be able to rely on in- office happy hours and lunch meetings and gatherings to sort of supplant that socialization need. Instead, today every person has to sort of bring their own community with them, and everyone's going to look a little bit different. I've been hosting a lot more in my home. I've been doing these synchronized networking activities in different parts of New York City to find the people that I want to be interacting with. So I'd encourage that to sort of be a part of the regular vocabulary.
Matt Blumberg: All right. Bethany Crystal, fractional executive. Thanks for talking about the brave new world we're in and building culture and community.
Bethany Crystal: Thanks for having me.
DESCRIPTION
Remote work offers valuable opportunities and flexibility, but it also requires us to work harder than ever to create meaningful connections and combat loneliness. 
Today, Matt is joined by Bethany Crystal, a freelance executive working on Web3 and NYC workforce development issues, the former head of talent/network for USV, and a Bolster alumni! As a fractional executive, she has a unique perspective on network-building. 
Tune in to explore the ever-evolving landscape of remote-first work environments, where building community and nurturing a strong company culture is paramount. Bethany shares valuable insights into fostering peer groups, expanding networks, and leveraging in-person offsites to enhance cohesion and strategic planning. Don't miss this dynamic discussion on redefining workplace interactions.
Today's Host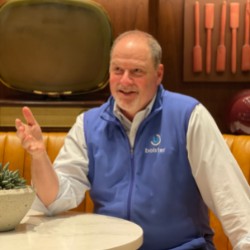 Matt Blumberg
|
Co-Founder & CEO, Bolster
---
Today's Guests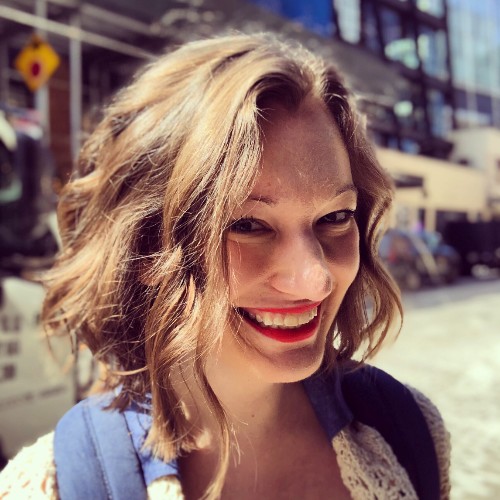 Bethany Crystal
|
Fractional Go-To-Market Executive
Bethany Crystal is a freelance executive working on Web3 and NYC workforce development issues, is formerly the head of talent/network for USV, and is one of the very few Bolster alumni out there.
Connect on LinkedIn